Ashiatsu Barefoot Massage or "Walking Massage"
Ashiatsu, a Japanese word that can be translated to foot pressure, is a barefoot massage technique in which the therapist delivers deep, broad, consistent pressure while utilizing their feet and body weight.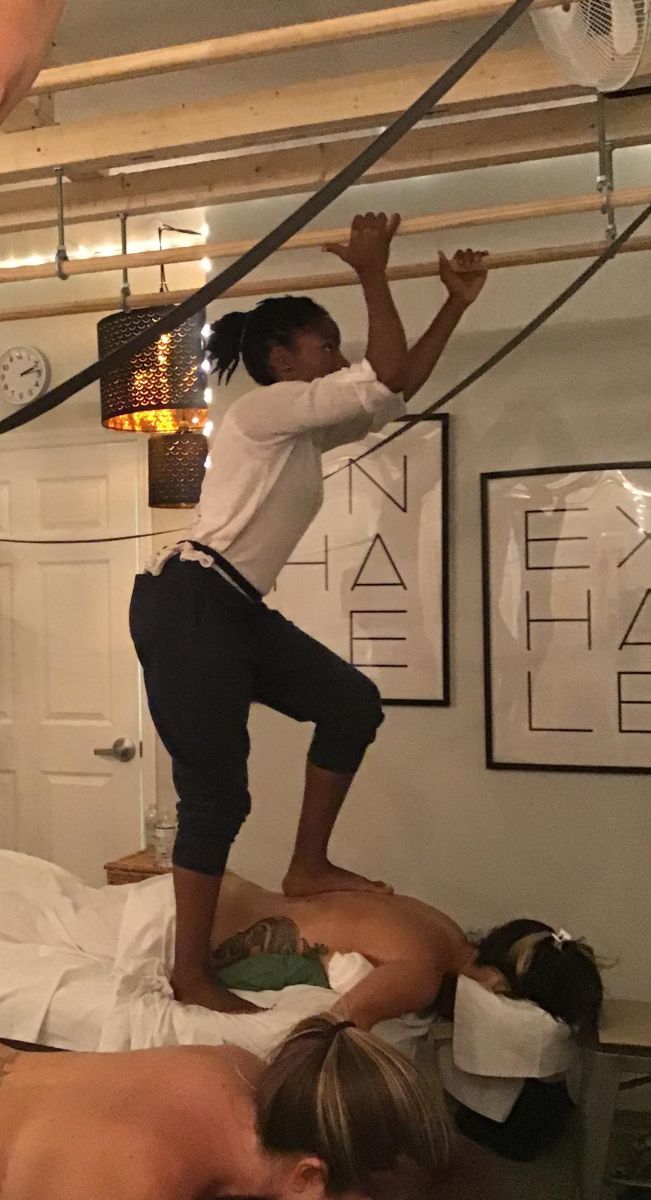 What are some of its benefits?
With a deeper and broader approach barefoot massage is a powerful way to work further into the fascia. It releases trigger points and connective tissues with a slower and more forceful application, also adding broader compression. This massage technique also eliminates the sharp, pointy and pokey feeling that you typically get with deep tissue work from fingers, elbows, and knuckles, taking away the intensity.
Other benefits include:
-Reduced Chronic Pain
-Improved Flexibility
-Deeper pressure (still relaxing)
-Reduced Stress
-Longer lasting effects